sportsman ranch at arrowhead ranch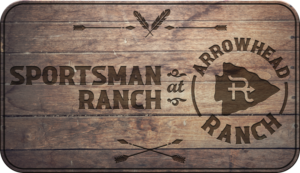 Sportsman Ranch at Arrowhead Ranch (Sportsman) is an outdoorsman's paradise. This property has many remarkable features and characteristics rarely found in one parcel or ranch. The unique ranch contains over 8,000 linear feet of live water. Situated at the confluence of Fourmile Creek and the South Fork of the South Platte River, Sportsman Ranch lives up to its name's sake. Fantastic fly-fishing opportunities and waterfowl hunting are also easily accessible at the confluence of the two live waterways.
Sportsman features frontage on two all-weather paved state highways, sitting at the northwest corner of Colorado State Highway 9 and U.S. Highway 24 – an iconic intersection within South Park and Central Colorado. This ranch contains some older heritage barns and outbuildings. The access to Sportsman is located just north of the highway intersection where the fishing easement access and parking area are located. Sportsman is slated to build a new custom log entryway, with completion by Summer 2023.
There is a relatively narrow public fishing easement parallel along the waterways, as shown on the Survey (see downloads below). There is one fishing easement access and parking area just north of the highway intersection, where the main access point is for Sportsman Ranch.
SITE ACREAGE

211.80 deeded acres of ranch property

FRONTAGE ACCESS

4,768 linear feet of frontage on U.S. Highway 24
1,742 linear feet of frontage on Colorado State Highway 9

LIVE WATER

5,151 linear feet of frontage on the South Fork of the South Platte River
3,181 linear feet of frontage on Fourmile Creek

AMMENITIES

Heritage Barns

~200' long barn (~8,200 sq ft) usable for livestock and/or equipment-vehicle storage
Red Barn (~985 sq ft) usable for livestock and/or equipment-vehicle storage

Outbuildings

Two house-style storage buildings: one ~351 Sq Ft and one ~450 Sq Ft

Well Water

One domestic well
One stock well
explore the amenities of each ranch property: