location & area attractions
Extensive outdoor recreational adventures await Arrowhead Ranch residents
In addition to being only 45 minutes away from Breckenridge, Arrowhead Ranch offers convenient access to renowned skiing, water recreation at nearby reservoirs, boating, world-class fishing and hunting, horseback riding, ATV riding, hiking, snowmobiling, mountain biking, and more. We've assembled a summary of nearby attractions and attributes that any outdoor enthusiast will appreciate. (Photo Credit Above: Colorado Parks & Wildlife — cpw.state.co.us/placestogo/parks/SpinneyMountain)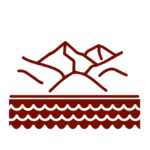 Arrowhead Ranch is situated within a short driving distance to many recreational reservoirs. Providing Denver and surrounding cities with drinking water, Antero Reservoir is the first collection reservoir on the South Platte River. Antero and other nearby large natural and man-made reservoirs offer not only a practical water supply but ample boating, fishing, and camping opportunities. Listed below are some favorite water recreation havens:
Renowned Fishing and Fly-Fishing Opportunities including "Gold Metal" Waters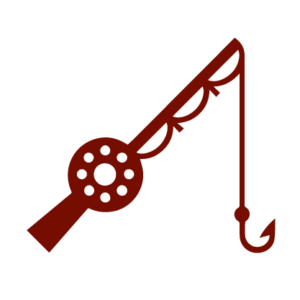 Colorado is renowned and blessed with a plentiful offering of trout-filled reservoirs, lakes, streams, rivers, and creeks. There are countless gorgeous and promising spots to catch fish and even decent opportunities to reel in large trout around the state, but every once in a while there comes a stretch of creek, river, reservoir or lake overflowing with so many trout that it demands to be celebrated. These special spots have been designated as "Gold Medal" waters by the Colorado Parks and Wildlife Committee.
Arrowhead Ranch offers truly one-of-a-kind, spectacular and superb fishing and fly-fishing opportunities for any kind of angler's experience level, interest or dream imaginable! Its truly remarkable location provides your own fishable live water on any of the 4 Heritage Ranches and in addition, you are surrounded by very close proximity to large reservoirs, lakes, streams, rivers, and creeks! On top of that, you are in very close proximity to Colorado's absolute finest, best of the best fishing available with many special spots known as "Gold Medal" waters, 10 minutes to The Dream Stream, and less than a 15-minute drive to the town of Fairplay which is known as the Trout Fishing Capital of Colorado!
The Dream Stream on the South Platte River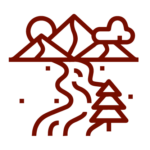 The Dream Stream, also known as Spinney Mountain Ranch, is unique and renowned. Located a short 10-minute drive from Arrowhead Ranch, this three-mile-long Colorado tailwater section of the South Platte River meanders through prime big trout habitat and is nestled in gorgeous South Park. The Dream Stream, where dedicated fly fishermen can experience some of the best days of trout fishing imaginable and the great possibility of catching multiple Spinney Mountain Ranch trophies in a single day!
Renowned Hunting Opportunities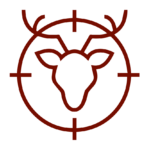 Colorado is renowned for its vast Hunting and Big Game Hunting opportunities of all kinds! Colorado offers some of the best public hunting access in the nation and combined with its abundant wildlife and the world's largest elk herd population, there is no wonder why Colorado is known for its Dream-worthy hunting and Trophy hunts!
Some of the best habitat for duck and waterfowl hunting is along riverbanks, wetlands, rivers, and bodies of water such as reservoirs. For most waterfowl hunters though, finding a place to hunt is often more challenging than the hunt itself. Thankfully, Colorado offers a variety of opportunities to hunt waterfowl on public land. Whether it's Big Game, prime Waterfowl hunting on your Ranch, or being close to large State Wildlife Areas, State Trust Lands, and National Forests that offer great access points and hunting- Arrowhead Ranch truly offers it all!
South Park's & Nearby State Wildlife Areas (SWA)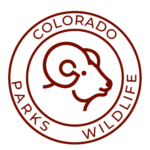 There are many State Wildlife Areas nearby that each offer their own unique and adventurous memory-filled activities for just about any interest. Hunting opportunities galore in the Prized Hunt Unit 50 area where the SWA's offer large areas of land with great access points and hunting possibilities. There is an abundance of fly-fishing opportunities within our Colorado State Wildlife Areas. The Middle Fork of the South Platte, Tarryall Creek, and the South Fork of the South Platte have everything any angler would desire- riffles, braids, pools, undercut banks, pocket water, and beaver ponds. Tomahawk, Badger Basin, Spinney Mountain, Knight-Imler are fantastic fisheries surrounded by breathtaking vistas and postcard views. They offer prime trout habitat and a destination for the angler seeking solitude and awe-inspiring scenery. Click the links below to learn more about State Wildlife Areas from CPW:
South Park (Park County, Colorado)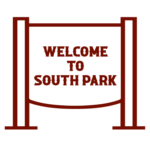 Within South Park, is the town of Fairplay, just a 15-minute drive from Arrowhead Ranch, which has all the major stores and conveniences and is known as the Trout Fishing Capital of Colorado! Long before the popular Central TV Comedy series "South Park" hit the airwaves, the large grassland basin known as South Park was frequented in the 1840s by hunters and trappers who tracked the rugged Rocky Mountains. A decade later, South Park was known across America for its many gold strikes discovered in central Colorado. Fortune seekers from around the nation blazed a trail to South Park, with gold camps sprouting like wildflowers throughout the placer mining-rich region. From 1860–1863, Park County boasted $1.5 million in gold extraction. Today, South Park is known for its gold-medal fishing waters, stellar big game and waterfowl hunting, and water recreation, as well as a destination near many popular ski resorts (see Ski Slope and Resort locations near Arrowhead Ranch).
South Park's climate, on average, has 300 sunny days per year. Five of Colorado's world-famous 14'ers surround Arrowhead Ranch, providing awe-inspiring vistas from the Ranch. Read more about South Park from the sites and maps below: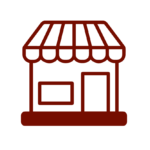 Founded in 1880, Hartsel is known as "The Heart of Colorado", due to its location at the geographic center of Colorado. Highway 24 runs through the commercial strip, which offers a couple of food options and restaurant, coffeehouse, gas station and a few local stores.
Outdoor recreation is the main draw to the area. The South Platte River flows through town, offering great trout fishing year-round. Hunting is also popular on nearby federal lands and state wildlife areas.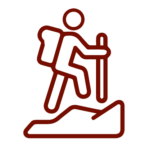 The hiking trails in and around Hartsel offer dozens of spectacular backpacking, hiking, and camping possibilities that you could possibly imagine. Visit the OutBound website to see all the exciting details, including guides, photos, and reviews of these amazing trails.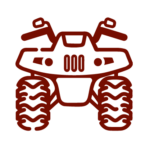 Besides having ~3,500 acres of deeded and leased land on Arrowhead Ranch, there are several designated ATV and OHV Riding Trails in the area. Badger Flats ATV Trails, Badger Flats Vicinity OHV Trails, Breakneck Pass OHV Route, Gulch OHV Trail, and Montgomery Reservoir & Wheeler Lake OHV Trails to just name a few.
explore the amenities of each ranch property: